We are on the verge of releasing our biggest update to FollowUpThen to date! Before doing so, we wanted to give you an idea of some of things we have in store.
New Followup Design
We've decided to clean up our followup message. After a year of use it seemed like a good time for a design refresh, both for style and function purposes.
We spent a lot of time working to get things just right. We did our best to limit the vertical space the reminder takes up. As you can see, we've removed the large post-it note in place of a smaller Reminder stamp. The new followup message is also a lot more readable and can be easily skimmed for the most important data about the message.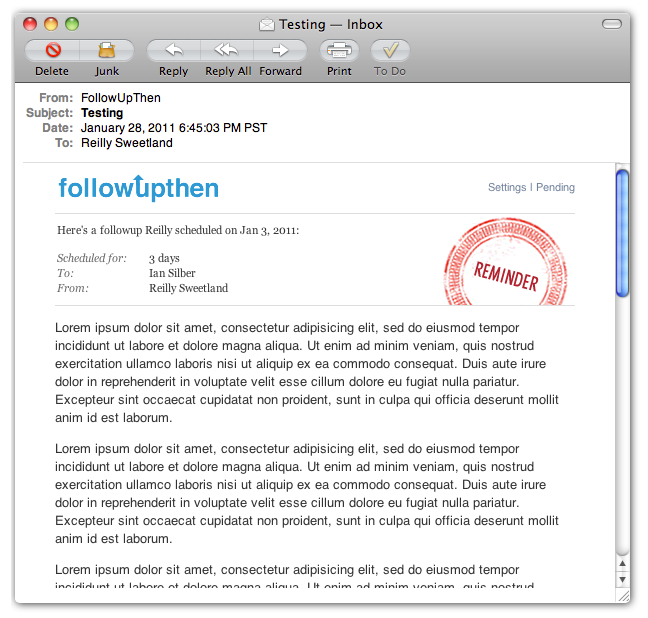 Continue reading "New design & more coming soon!"