As you may have noticed from the shiny, newly designed followups in your inbox, the new version of FollowUpThen is now live!
While much has changed that you can see, there is just as much new that you can't see. These new "under the hood" enhancements
set the groundwork for us to make quicker and more efficient progress moving forward. It also fixed various bugs and improved general system
stability. In other words, we now have a solid foundation : )
Here are the highlights from our most recent updates:
Premium Accounts!
All of you that have asked us if you could donate or pay us in some way for this service...you now can : ) Premium account holders
receive great benefits including the ability to add your own logo to your followups and schedule followups with attachments. Read more about premium accounts.
New Design
We've had great response so far from this (Thanks for everyone's feedback!). This simpler design was also created
to support the additional branding and customization features that were added.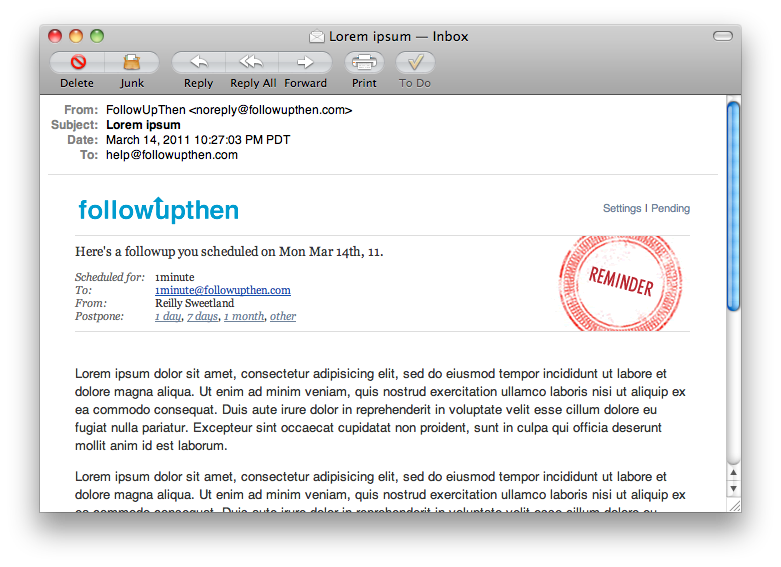 Recurring Followups on specific day of month
Now you can send monthly reminders such as every1st@followupthen.com or every15th@followupthen.com. This was one of our most frequent requests so I'm very happy to say that we now support it!
Customizable Followups
You can now personalize your followups with your own brand and messaging! Premium users can upload logos and more.
This was our top-most requested feature on UserVoice.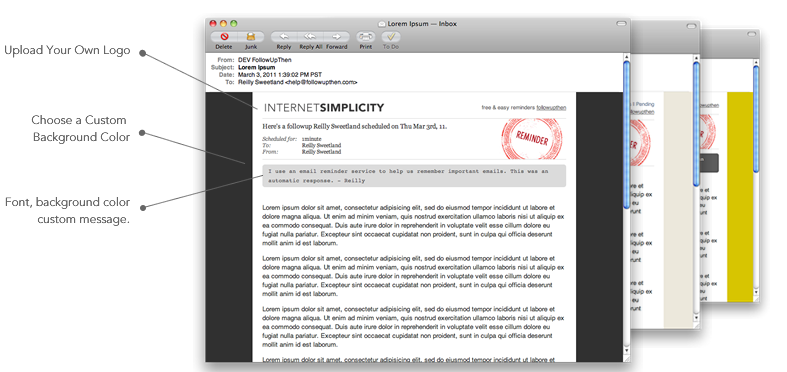 Attachment Support (Premium)
You can now send followups with attachments. This is a premium-only feature (since we are storing potentially large files), but is
extremely handy for certain situations.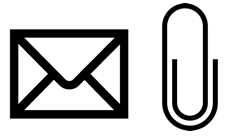 "Postpone"
If you get a followup and wish to put off to a later date, now you can easily postpone with a single click (from within your email)
Core System Overhaul
Last but definitely not least, we went through the core of the application, simplified and refactored it, making FollowUpThen more stable, more reliable and ready for a long and prosperous future.
We hope you benefit from these new enhancements. As always, we'd love to hear any feedback / comments!